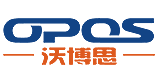 ◆ Easy loading paper
◆ With the rubber roller in-position detection switch, it can detect whether the rubber roller is assembled in place
◆ Small size
◆ Lightweight
◆ Fast printing speed (maximum printing speed 75mm/s)
◆ Wide working voltage
◆ High printing accuracy (8 dots/mm)
◆ Long life (50 kilometers or 108 pulses)
◆ Low noise

TP308 thermal printer core has the characteristics of small size, wide working voltage and high efficiency. The unique movement design makes TP308 have the characteristics of easy paper loading and high reliability.
Specifications
Item specifications
Printing method thermal
Printing dots 576 dots/line
Dot density (dots/mm) 8
Printing width (mm) 72
Paper width (mm) 82.5±0.5
Paper feeding accuracy (mm) 0.125
Width × depth × height (mm) 104.4 × 55.8 × 28.7
Heating head temperature detection thermistor
Out of paper detection photoelectric detection
Heating head working voltage (V) 4.2~8.5
Logic working power supply (V) 2.7~5.25
Working temperature (℃) 0~50 (no condensation allowed)
Working humidity (RH) 20%~85% (no condensation allowed)
Storage temperature (℃) -25~70 (no condensation allowed)
Storage humidity (RH) 5%~95% (no condensation allowed)
Heating points 576 points
Dot pitch 0.125mm
Dot size 0.125mm x 0.12mm
Paper feeding accuracy 0.125mm
Printable width 72mm±0.2mm
Average resistance 176Ω±4%
Working power supply 4.2V~8.5V
Pulse life 108 pulses
Mechanical life 50 km
Life test conditions: 25℃, heating time ratio is not more than 12.5%.
We could not find any corresponding parameters, please add them to the properties table
EnterpriseQQ:366409889

After saleQQ:2958125043
Copyright (C) OPOS (XIAMEN)ELECTRONIC TECHNOLOGY CO.,LTD All rights reserved. 闽ICP备11007510号 powered by 300.cn