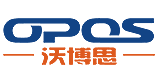 Join us
Categories:

About us

Time of issue:

2021-03-01 16:46:54

Views:

0
★【Vacancies】
For details, please enter(Xiamen Talent Network)
★【Joining OPOS, OPOS will provide you with】
Huge room for development: stimulate the potential and creativity of employees, provide conditions for talents to grow, and help employees achieve value enhancement.
1) New employee induction training: each new employee will be trained in the company's employee manual/rules, product series, corporate culture development, quality, environment and occupational health;
2) Mentoring system: Every new employee has an "old employee" who has excellent performance in the company, has similar job responsibilities, and is enthusiastic and responsible as his mentor. He is given to him in terms of work process, job responsibilities and skills, and corporate culture. Guidance and assistance;
3) Job training: For special positions, the company will make plans. After entering the company, a series of professional skills courses for special positions will help you improve your professional skills and expand the depth and breadth of knowledge;
4) Vocational quality training: through various internal and external trainings, to improve employees' self-management, interpersonal communication, teamwork, problem solving, responsibility, initiative and other general professional quality training, so that you can become an excellent Professional people.
5) Management training: Training aimed at improving management skills and improving production and operation efficiency enables team leaders and professional managers to have better management skills.
★【Talent concept】
  The company advocates the spirit of innovation and encourages employees to develop themselves. If you have ideas, the spirit of learning, and the perseverance to fight hard, you are welcome to join our team. Wobosi will provide every Wobosi person with a platform for development and improvement. , Give full play to the staff's outstanding talents, professional skills and team spirit, and make progress and grow together with Wobosi!
★【 Welfare system】
1. Working hours: 5 days and 8 hours, 8:00--12:00 12:40--16:40
2. Abundant bonuses: year-end awards, annual selection of outstanding employees, new pacesetters, etc.;
3. Five insurances: enjoy endowment insurance, basic medical insurance, work-related injury insurance, unemployment insurance, and maternity insurance for female employees as prescribed by the state;
4. Humanized welfare 1: Employee birthday party, birthday cake, high temperature post subsidy, bereavement and injury subsidy, departmental expenses, etc.;
5. Humanized welfare 2: Festival welfare, meal supplement, communication subsidy, travel subsidy, fuel subsidy, working age subsidy,;
6. Various holidays: national statutory holidays, annual leave, marriage leave, maternity leave, paternity leave, breastfeeding leave, funeral leave, etc.;
7. Free shuttle bus: shuttle bus transfer inside and outside the island;
7. Provide work clothes, labor protection equipment, etc.;
9. Leisure activities: Mid-Autumn Festival cake/year-end activities, trade union team activities, etc.

★【Shuttle route】:
Work route: Dianqian (07:00)--Xianglu-Tianan Industrial Park-Andou-Traditional Chinese Medicine Hospital--Xiang'an Tunnel--Company
Off-duty route: Company (16:40)--Xiang'an Tunnel--Traditional Chinese Medicine Hospital--Andou-Tianan Industrial Park--Xianglu--Dianqian;

★【Interview location】:Unit 6 Workshop (red warehouse) on the second floor, No. 11 Fangyang West Road, Xiang'an District, Xiamen

★【How to ride】:The nearest bus station of the company: Xiaban bus station, Lubian Xu station (No. 750, No. 714, No. 752, No. 754, No. 722)
★【Self-driving navigation location】:OPOS (XIAMEN)ELECTRONIC TECHNOLOGY CO.,LTD 

★【Interview notes】
 Please bring a copy of your resume during the interview. Please note that the clothes are tidy and clean, and attend the interview on time. If there is any change, please contact the recruiter in advance. Miss Mu (Personnel) 0592-5680828
EnterpriseQQ:366409889

After saleQQ:2958125043
Copyright (C) OPOS (XIAMEN)ELECTRONIC TECHNOLOGY CO.,LTD All rights reserved. 闽ICP备11007510号 powered by 300.cn